How will you select your real estate agent?
A referral from someone you know?
A personal friend or relative in the business?
Agents who spend a lot to promote themselves?
Someone with a track record in the neighborhood?
The agent with the lowest commission?
Someone with great service (but shouldn't that be a given)?
However you decide…. DON'T SETTLE, EXPECT MORE!
Here are 5 Keys to Selecting the Best Realtor…


1. Insist on First Class Property Merchandising/Presentation.
Your home's first impression is critical to attracting a buyer and your agent should be able to answer the following questions:
- "What things can you do to add value to my home before it goes on the MLS?"
- "Which other homes have you successfully staged and how has it affected the selling price?"
- "What areas of my house need help to present better and how can you help?"
- "How do new construction homes on the market affect my listing?"
The Dalzell Group is committed to utilizing complimentary staging and property preparation to put your home in the best light, so that it "shines" both online, in print and in person! We also use professional twilight photo to make sure your property makes a dramatic first impression.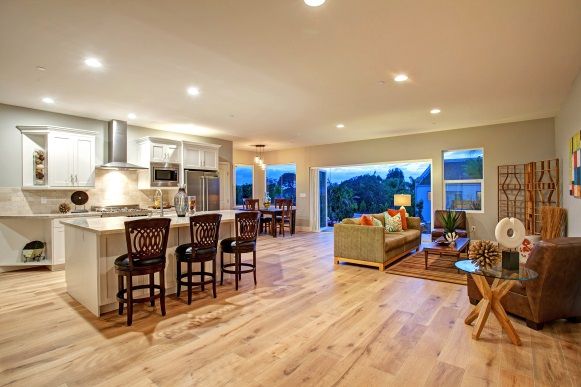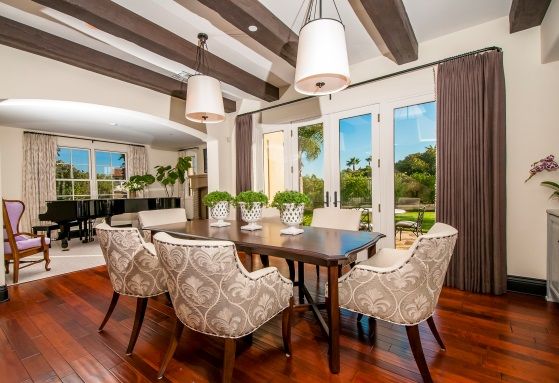 2. Demand a Networking Plan
Most buyers are represented by a Realtor and it is essential that your listing agent demonstrate the ability to engage the broker community to maximize exposure of your property. Ask these important questions:
- "What is your plan for networking within the broker community?"
- "How do you network with agents outside of San Diego?"
- "Tell me about your referral networks"
- "How will you get agents to preview our property?"
- "How will your networking skills help my house sell for more?"
The Dalzell Group is a family real estate team and our track record and reputation within the broker community has proven invaluable to our clients in negotiations with other agents. We leverage the power of the Sotheby's International Realty network to achieve maximum exposure! Unlike most real estate agents, we also believe that our clients can play an important role in the networking process. You likely have more in common with the buyer of your home than we do, so we work with you to highlight in your own words what your home's best features are so we can capture what you love most about it.
3. Hire a Negotiator, not an Arbitrator
Some agents do a good job of marketing a property but once the offer comes in they fail to skillfully negotiate the best terms for their client. Make sure your listing agent can satisfactorily answer the following:
- "How do you respond to low offers or agents who downplay my home?"
- "How do list-to-sales price ratio and market time affect your negotiating?"
- "Does an open house help or hurt our negotiating position?"
- "Give me an example of how your negotiating strategy helped bring a previous seller a higher price for their home"


The Dalzell Group has aggressively negotiated multi-million dollar transactions, including a $17+ million sale, and we have a list-to-sales price ratio of 98%. We are confident that our negotiating strategy will net you the highest possible price!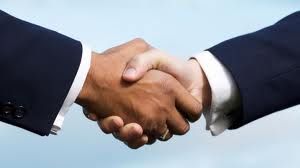 4. Demand Maximum Online Exposure
It's well known that a vast majority of buyers start their search online, but too many Realtors settle for sticking the listing in the MLS as their only "online marketing". To achieve maximum exposure you need to expect much more! Ask these key questions of your agent:
- "What type of photography do you use to market my home?"
- "What type of community, neighborhood and schools info will be used to help promote the property?"
- "How do you utilize video and virtual reality to increase exposure (very under-utilized by most agents)?"
- "What websites will my home be featured on and how do you utilize social media to create a buzz about my home?"
The Dalzell Group has an unmatched customized online and print marketing strategy that has proven to achieve excellent results for our clients! We use custom videos of your home and the neighborhood/lifestyle to reach YouTube viewers and to rank highly on Google etc. for key search terms. We always use first class professional photography to feature your home with the proprietary Sotheby's affiliated partners, including The Wall Street Journal, New York Times and Architectural Digest.
5. Accurate Pricing is a Must
Nothing is more important than arriving at an accurate list price. Any agent will provide a CMA (market comps) but determining the right price to maximize the sale of your home takes a skilled assessment of trends, pricing strategies, market knowledge and experience that is not common to most agents. Ask these important questions:
- "What is the overall trend in the area and specifically in my community?"
- "What type of pricing strategy do you recommend and why? A range or a fixed price?"
- "How do appraisals affect the pricing of my home and how do you handle appraisers?"
- "How is cost per square foot used by agents vs. appraisers and how can it help or hurt?"